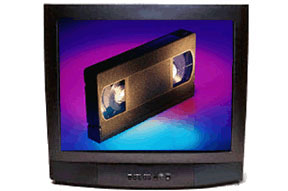 "Get Math Relief" is the subject line
of the e-mail accompanying and sponsoring
this newsletter. With Leonard Firebaugh's
Algebra I and Algebra II courses on DVD
or Videotape, you see solutions worked out
right in front of you.
Do you enjoy this free newsletter and find it helpful?
If so, please forward it on to your friends or support group, and let
them know that they can sign up at http://www.teachinghome.com/SignUp.

TABLE OF CONTENTS
News & Announcements
Overcoming Learning Obstacles
Your Response to Obstacles
Identifying and Overcoming Obstacles
1. Readiness
2. Prerequisites
3. Understanding
4. Pace or Depth
5. Discipline
6. Motivation
7. Various Other Problems and Solutions
Recommended Resources
Guitar Lessons from Jean Welles Worship Guitar Class
Bright Beginnings: Complete Christian Preschool Curriculum
Moody Science Classics 20-Volume Video Collection
"Hidden Treasures" 90 Illustrated Proverbs
Teaching Home Magazine Back Issues
Sunnyside Up: Humorous Anecdote
Greetings!
Sooner or later every child runs into a roadblock on their
road of learning. How will you and your child react? How will
you know what the problem is? What can you do to help your child?
You will find many practical suggestions for overcoming learning
obstacles in this issue. We hope that you will find them useful and
that the Lord will bless you and your family for His glory.
Cordially,
Cindy Short and Sue Welch, Sisters and Co-Editors
The Pat Welch Family, Publishers
Pat, Sue, Heather, Holly, and Brian
____________________________________________________
You can learn to play worship guitar like a pro in no time flat.
Guitar Lessons
from Jean Welles
Worship Guitar Class
Video courses offer a quick
and easy way for you and your
children to play the guitar.
* "Play-as-you-watch process" is vivid, yet simple.
* Step-by-step detail.
* No musical background, experience or training is needed.
Ages 5-9 http://kidsguitarlessons.com/home.html
Ages 9-Adult http://www.worshipguitarclass.com/lessons.html
____________________________________________________
News & Announcements

Deadline March 31
State-Fish Art Contest
and Free Lesson Plans
Wildlife Forever invites home-school
students to enter their annual State-Fish Art Contest.
A free 25-page "State-Fish Art Lesson Plan" for grades
4-12 is available online.
The Lesson Plan is interdisciplinary and incorporates
writing, vocabulary, and math lessons in addition to science.
It also includes background information, activities, glossary,
and species identification section. For complete information
and application form see
http://www.statefishart.com/about/educators.htm.
Mount St. Helens 25th Anniversary Conference
The 7 Wonders Museum and the Institute for Creation
Research are organizing a creation conference May 20-21 in
Longview, Washington, during the 25th anniversary of the Mount
St. Helens eruption. Dr. Steven Austin, Dr. Keith Swenson, and
Ed Osmond will speak.
http://7wonders.nwcreation.net/conference.html
619-448-0900
NBC News to feature the Creation Museum, March 25
The NBC Nightly News will showcase Answers in Genesis's
future Creation Museum on a nationwide news broadcast, March
25. Check your local listings for the time in your area;
schedule is subject to change.
The entire Creation Museum, located two exits west of the
Cincinnati Airport, will not open for at least two years,
although initial sections will open later this year.
http://www.answersingenesis.org/museum
Home-School Events
The Teaching Home's website (below) lists state events,
dates, and links to complete information.
http://www.teachinghome.com/states/index.cfm
April. CA, CO, DE, KS, LA, ME, MD, MA, MN, NE, NM,
OK, SC, TN, TX, UT / AB, MB
May. AR, FL, GA, IL, MI, MS, NH, NJ, NY, NC, OR, PA,
TN, TX, WV, WI, WY / NB, QC
June. CO, CT, ID, IL, IA, KS, MT, NY, OH, SC, SD, 2 TX, VA
July. AL, AZ, CA, KY, TN / NZ August. OR, 2 TX
Read "Getting the Most Out of Home-School Events" at
http://www.teachinghome.com/newsletters/vol_2-no_111.cfm.
____________________________________________________
Bright Beginnings:
Complete Christian
Preschool Curriculum.
User-friendly for a relaxed atmosphere;
2-book set, 36 weeks of lesson plans
requiring only a Bible, household
supplies, and optional library books.
http://www.bright-beginnings.net
____________________________________________________
Overcoming Learning Obstacles
by Cindy Short and Sue Welch, editors
with contributions from Joy Marie Dunlap and Chris Ellyson
Sooner or later every child runs into a roadblock on their
road of learning. How will you and your child react? How will
you know what the problem is? What can you do to help your child
over this obstacle?

Your Response to Obstacles
When a problem arises, common, immediate reactions are
anxiety, frustration, or stress -- for both you and your child.
Instead, follow these three steps as your first response.
1. Don't Panic.
In most cases there is no need for much worry. It is normal
for any child to run across things he does not understand right
away. If you expect this to happen from time to time, and know
what to do when it does happen, your home school can be a much
less stressful experience for you and your child.
If your child senses that you deem this a major crisis, he
may experience anxiety and a sense of failure which could
contribute to a mental block against the subject in which he is
having difficulty.
2. Pray for Wisdom.
God is there for us, waiting to show us the way to handle
our problems if we will only ask and wait patiently on Him. He
promises to grant us wisdom if we ask it of Him.
"But if any of you lacks wisdom, let him ask of God,
who gives to all generously and without reproach,
and it will be given to him." (James 1:5)
3. Reassure Your Child.
Pray with your child, asking the Lord to help you teach, and
to help him understand, the problem material. Tell him that God
will certainly help you find a way to help him understand.
Teaching your child that, when facing any problem, he should
first call upon our loving heavenly Father is an important
spiritual and life-skill lesson. The opportunity to teach and
model this lesson is more important than the academic lesson.
Trusting the Lord can help both you and your child to regain
calmness and confidence.
Your prayer together will also let your child know that you
care about his problems.
____________________________________________________

Let "Moody Science
Classics" Show Your
Family the Connection
Between Science and Faith
Marvel at the majesty of God,
as you watch, learn and enjoy
a glimpse of nature's mysteries captured on film.
This 20-volume collection of economically priced videos
($9.95) or DVDs ($12.99) makes a valuable addition to your
home-school, support-group, or church library. Spanish tracks
are included on 17 volumes.
Order Your DVDs or Videos Online:
http://www.moodypublishers.com/Publishers/default.asp?SectionID=B52F15D175DC433BA20DD62D3EF94C40
Or contact Customer Service at: 1-800-678-8812.
For a listing of other products by Moody Publishers
see our online catalog at http://www.moodypublishers.com.
____________________________________________________
Identifying and Overcoming Obstacles
Be willing to take whatever time is necessary to help your
child over his learning hurdle:
* Especially if it is in an area of basic skills such as
reading, writing, or math.
* Even if it takes weeks.
You will be further ahead at the end of the year if you stop
to clear up an obstacle and then go on, than if you continued to
struggle the entire time.

1. Readiness
Readiness is more likely to be an issue with children under
the age of 9-12.
Identify the Problem
Ask yourself if your child is emotionally, physically, and
neurologically ready to learn the material.
As an observant parent, you will know that the answer is not
necessarily based on what other children are ready for at this
age or even what else this child is ready for.
Work on the Solution
* You might wait and try again a little later.
* Offer readiness activities to prepare your child for this new
learning challenge.

2. Prerequisites
Some subjects, such as reading and math, are building-block
subjects. If your child does not have a firm grasp of earlier
concepts, it can cause problems with all subsequent work.
Identify the Problem
To find out exactly where your child is having trouble and
if it is a result of inadequate mastery of prerequisite knowledge
or skills:
* Break the problem or concept down into its smallest parts.
* Test your child separately on each area.
* Work from the simplest step up to the most difficult.
* Take time to observe your child's reasoning closely.
Work on the Solution
Pick Up a Missing Prerequisite
When you find the gap in your child's knowledge, set aside
your scheduled curriculum and take time to master the missing
concept or skill.
This will often include items such as:
* Basic math facts and processes of addition, subtraction,
multiplication, and division.
* Rules of phonics sounds.
* Sentence structure and grammar.
Review
Going back over previously studied material can show you the
concepts your child did not understand thoroughly, and can
reinforce his skills as well.
____________________________________________________

Dig into the
Book of Proverbs
with Your Family
"Hidden Treasures" contains 90
illustrated proverbs for you to identify
as your family reads through the
book of Proverbs. This new resource is from Doorposts, who
offer Bible based, parent-designed, family tested products to
help you apply Scripture in your home. http://www.doorposts.net
____________________________________________________
3. Understanding
Sometimes the obstacle may be a surprise to us; something
that our child has misunderstood or failed to understand.
Identify the Problem
Talk to your child and ask him to explain to you, the best
he can, what problem he is having and if there is anything that
doesn't make sense to him.
Work on the Solution
When you know what is bothering your child, explain the
concept(s) in new ways until he really gets it.
Example:
"Recently our daughter could not understand the concept of
rounding money values to the nearest dollar. I decided to take
time to elicit her perspective. She told me that it didn't seem
honest to her to call $2.55 "three dollars."
"Realizing that she could not understand why we would round
a dollar amount, I showed her how estimating the amount I spent
while shopping allowed me to stay within our budget.
"She tackled rounding and estimation enthusiastically after that.
It was as if the explanation had moved a gigantic boulder out of
her path." - Joy Marie Dunlap

4. Pace or Depth
Sometimes your curriculum or schedule goes too quickly
without enough practice or review for your child to thoroughly
understand and master the material or concepts.
Other times, your curriculum might not include enough
depth. Your child might need more information in order to truly
understand the subject.
Provide More Time.
* Slow down and take more time for each lesson.
* Try cutting your lessons in half and mastering smaller chunks
of material each day.
* Schedule a series of separate lessons to supplement the
problem area.
* Take one concept at a time until your child is clear in his
understanding.
Provide More Material.
* Use visuals such as globes, maps, timelines, books, and
videos.
* Incorporate experiments, demonstrations, and hands-on
projects.
* Check out library books that simplify and illustrate
concepts.
* Use a different curriculum that teaches the concepts more
slowly and thoroughly.
* Discuss concepts with your child.
Provide More Practice.
* Use flash cards and math manipulatives.
* Use learning games of all kinds.
* Buy a reproducible worksheet course and make multiple copies
of worksheets for extra practice.
* Design your own activities or worksheets which reinforce
concepts.
____________________________________________________
Never Out of Date:
Teaching Home Magazine
Back Issues
Many home schoolers have
found information, inspiration, and
support from the writers who have
contributed to The Teaching Home
magazine for more than 20 years.
51 Back Issues Are Offered for Sale Online.
These back issues never go out of date. They are relevant
and applicable to your needs today.
http://theteachinghomen.goemerchant7.com
____________________________________________________
5. Discipline
There are two mistakes that can be made when you consider
discipline as a factor in your child's learning problem.
* Assuming that discipline is an issue when it isn't.
* Assuming that discipline is not an issue when it is.
Identifying the Problem
* If your child outright refuses to try to work through his
problem, then overt rebellion is being manifested.
* If your child finds all kinds of excuses why he cannot work
on his problem, then passive rebellion may be at work.
* If your child is genuinely trying to work on his problem
with a good attitude toward you, then discipline is probably
not a part of the obstacle.
Work on the Solution
If your child's problem is unwillingness to submit to your
instruction and obey you, it is very important for you to work on
and resolve this issue.
Basic child discipline can be quite straightforward.
* Read together what God says about the parent/child
relationship so that your child knows that he needs to obey
the Lord by honoring and obeying you.
* Give clear instructions for your child to obey along with
your Scriptural, moral, or practical reasons when appropriate.
* Be lovingly consistent. Don't let your child's temporary
discomfort from negative consequences prevent you from correcting
him. You are doing him a great favor by helping him to obey the
Lord. He will also gain the good and long life promised to
children who honor and obey their parents (Ephesians 6:1-3).

6. Motivation
You might be able to help your child over a learning
obstacle with the right kind of motivation.
Our newsletters #93 and #94 listed and expounded on the
following "15 Ways To Motivate Your Child To Learn":
1. Appeal to Spiritual Motives
2. Clearly Define Goals
3. Reveal the Purpose of the Study
4. Set the Stage
5. Enable and Recognize Success
6. Capitalize on Learning Styles
7. Give Incentives
8. Get Your Child Involved
9. Know and Use Your Child's Interests
10. Provide Variety
11. Be a Good Example
12. Maintain a Positive Relationship
13. Employ Accountability
14. Utilize Teamwork
15. Make Careful Use of Competition
See complete articles in our newsletter archives at:
http://www.teachinghome.com/newsletters/vol_2-no_93.cfm
http://www.teachinghome.com/newsletters/vol_2-no_94.cfm
____________________________________________________
Please Thank and Support
Our Sponsoring Advertisers!
These free newsletters are made possible financially by the
fine suppliers who advertise in them and in the accompanying
e-mail. Please consider those that advertised in our last issue
(below) as well as the ones in this issue.
The Bible in Living Sound: Passion of Jesus Christ. 1-800-634-0234
http://www.bibleinlivingsound.org/catalog/product_info.php?products_id=86
Hadassah: The Girl Who Became Queen Esther
http://www.bethanyhouse.com/hadassahforyouth
Keystone National High School. 1-800-255-4937
http://www.keystonehighschool.com
____________________________________________________
7. Various Other Problems and Solutions
If your child is having unexplained problems, you might consider
the following possible solutions:
Health
* Have his eyes checked to see if he needs glasses or vision
training.
* Have a general health check-up.
* Follow good habits such as:
Regular and healthy meals and snacks.
Daily outdoor exercise, such as walking.
Adequate sleep and rest.
Enough water to keep hydrated.
Study Area
Your child might do better if he is able to concentrate with
less distractions such as noise, clutter, movements of other
people, or visual distractions.
* Also make sure your child has adequate light and a
comfortable place to sit and write.
* Sometimes it helps if you sit with, or near, him in order to
encourage him to keep working or answer questions as they
come up.
Curriculum
You might find that your child will do better overall if you
switch to a different curriculum for all his subjects or just
selected subjects with which he is having difficulty. Consider a
program that uses another primary method of delivery such as:
* Textbooks (with or without workbook)
* Worktexts (text combined with workbook)
* Unit Studies
* Computer Programs
* Video Classes
Grade Level
Your child might profit from going back a grade level in a
subject that is giving him constant problems. It is always
better to get a good foundation than to keep pushing on with
incomplete understanding.
Learn How To Learn
A short course in learning how to study and learn might
provide your child with the resources to tackle many learning
challenges throughout his life.
http://www.how-to-study.com
http://www.studygs.net
http://www.uni.edu/walsh/linda7.html
Learning Style
Consider presenting a difficult concept in your child's
preferred learning style (auditory, visual, or kinesthetic) or
switch to a different one than has been used.
Different Teacher
Perhaps Dad, an older sibling, or even an extended family
member could take a crack at teaching an occasional tough concept
or subject.
Take a Breather
Sometimes a child may get so tied in knots over a problem that
your best solution is to simply leave it alone for awhile and come
back to it later for a fresh start.
____________________________________________________
Sunnyside Up: Young Bachelor's Dilemma
We live in a little town with just one other home-school
family, so our 6-year-old son Matthew plays with their daughter
Carah several times a week.
One day Matthew informed his grandpa that he was going to
marry Carah. When his grandpa asked how he knew that, Matthew
said, "I have to marry Carah. She's my only hope. She's the only
girl I know!"
Submitted by Kelly T., West Virginia
____________________________________________________
God Loves You.
Because we have been separated from God by sin, Jesus Christ
died in our place, then rose to life again. If we trust Jesus
Christ as our Savior and Lord, He will give us eternal life.
"For by grace you have been saved through faith; and that
not of yourselves, it is the gift of God; not as a result of
works, that no one should boast" (Ephesians 2:8, 9).
http://www.TeachingHome.com/about/Salvation.cfm
____________________________________________________
To Unsubscribe. Please reply to this message and type
"Unsubscribe" in the subject line.
Change of E-Mail Address. Please send your name,
old e-mail address, and new e-mail address.
For Information on Advertising in this newsletter, see
http://www.TeachingHome.com/resources/howto.cfm.
E-Mail Newsletter Reprint Policy. This newsletter is
copyright 2005 by The Teaching Home. Permission is given to
forward or to print and distribute this e-mail in its entirety.
Individual articles from this E-Mail Newsletter may also be reprinted
unedited in their entirety. Please include "by Cindy Short and Sue
Welch" and print the following at the end of the article(s): "Copyright
2005 by The Teaching Home, www.TeachingHome.com. Reprinted
by permission."
Please Note: We do not give permission to post articles on a website.
Reprints from The Teaching Home Magazine. Fill out
a Request Form and note the reprint policies.
http://www.TeachingHome.com/groups/reprint_form.cfm